"I rejoice in the power of art as a 'secret handshake' of recognition and belonging. Art humanizes and joins us, helping us communicate in a universal non-verbal language across time and space.
Human faces, ancient or contemporary, fascinate me as summaries of life stories in the moment. Clay, paper, beeswax, and fiber are my instinctive, beloved media but mark-making through abstract painting challenges me to develop my own language of expression and translation."
If these thoughts resonate with you, welcome to your place of creative belonging.
Come work with me! ~ Lyn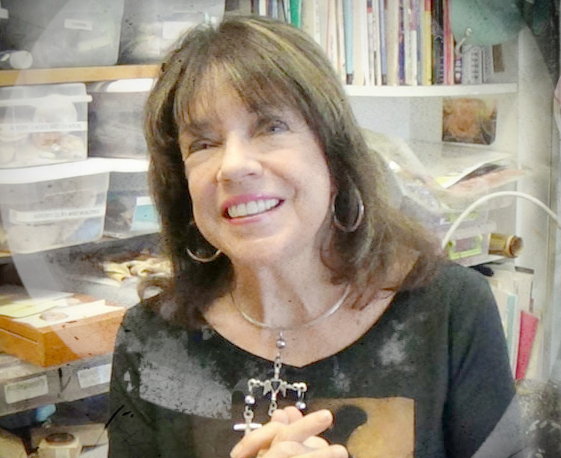 Hi, I'm LYN BELISLE (say "buh-LYLE"), artist, teacher, author, and perpetual work-in-progress. My hometown is beautiful multi-cultural San Antonio, Texas, where I practice art, design instructional eBooks, run a popular Etsy shop called Earthshards, and teach workshops.
I've taught art in public school, at Trinity University, at my studio, and in workshops from Provincetown to Santa Fe to Whidbey Island.
My workshops are all-level and multi-media, and are designed to help you become more confident and more successful in your art practice. This is your place of creative belonging!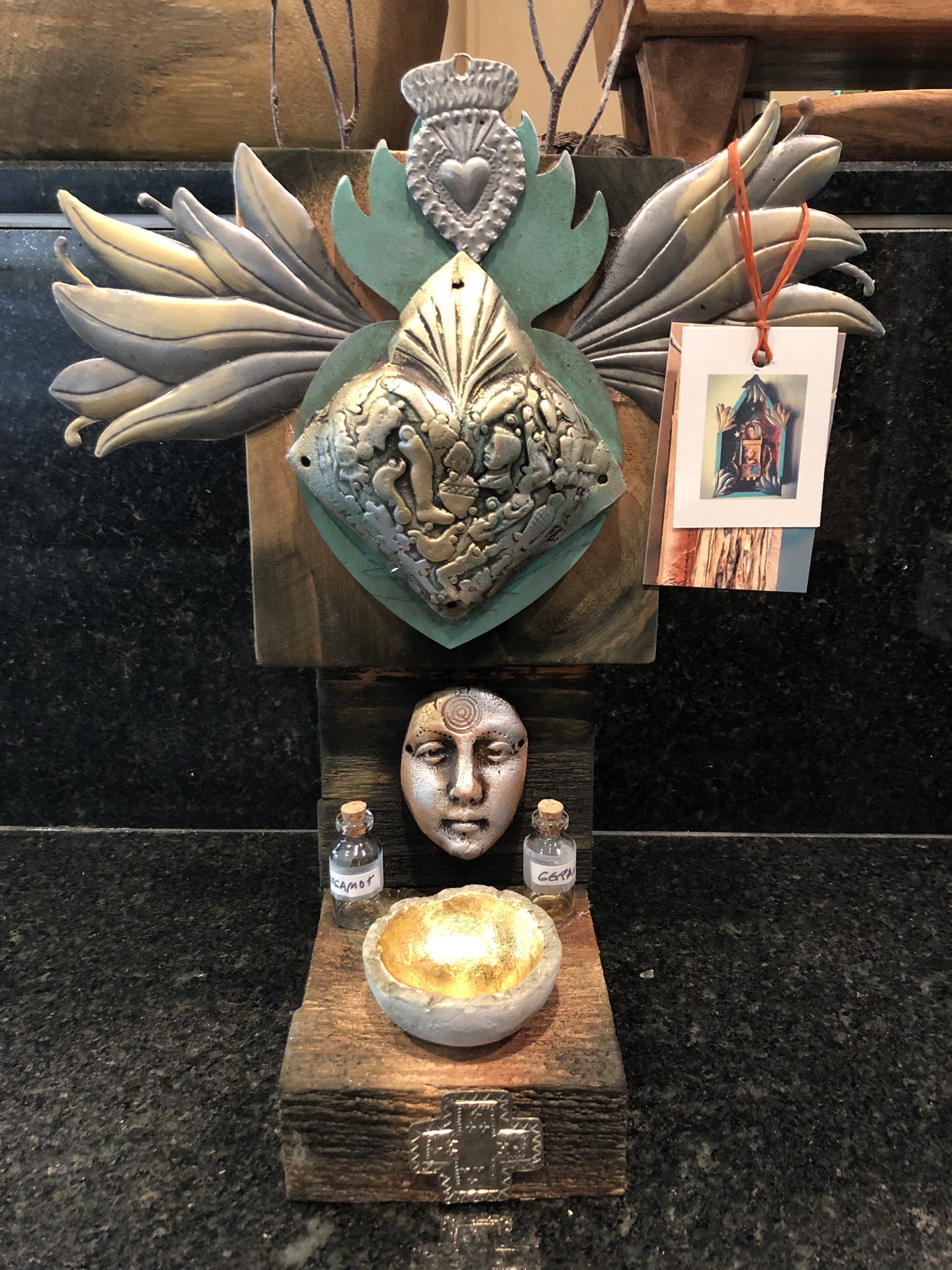 "I love all of Lyn's eBooks and online classes, and this one is particularly wonderful. I like having both Lyn's instructional videos (feels like I am in a private class) as well as the written materials.
Her ideas are easy to understand, she gives several suggestions on things and provides a materials list. Even though I am familiar with both collage making and encaustic wax, I still learned new ideas.
Every time I go through the e-book I get inspired to try something new. Lyn is creatively inspirational.
Thanks Lyn."
~Judith George