"My creative experiences with Lyn Belisle have been like standing in the ocean: expansive, deep, soothing and healing. In her teaching, she invites you to bring beauty and joy into your world by listening to your intuitive heart and spirit. Namaste... "
Yvonne Baca
Hi, I'm LYN BELISLE (say "buh-LYLE"), artist, teacher, author, and perpetual work-in-progress. My hometown is beautiful multi-cultural San Antonio, Texas, where I practice art, design instructional eBooks, run a popular Etsy shop called Earthshards, and teach workshops.
I've taught art in public school, at Trinity University, at my Studio, and in workshops from Provincetown to Santa Fe to Whidbey Island. My workshops are all-level and multi-media, and are designed to help you become more confident and more successful in your art practice.
I rejoice in the power of art as a 'secret handshake' of recognition and belonging. Art humanizes and joins us, helping us communicate in a universal non-verbal language across time and space.
Human faces, ancient or contemporary, fascinate me as summaries of life stories in the moment. Clay, paper, beeswax, and fiber are my instinctive, beloved media but mark-making through abstract painting challenges me to develop my own language of expression and translation.
If these thoughts resonate with you, come work with me! This is your place of creative belonging! ~ Lyn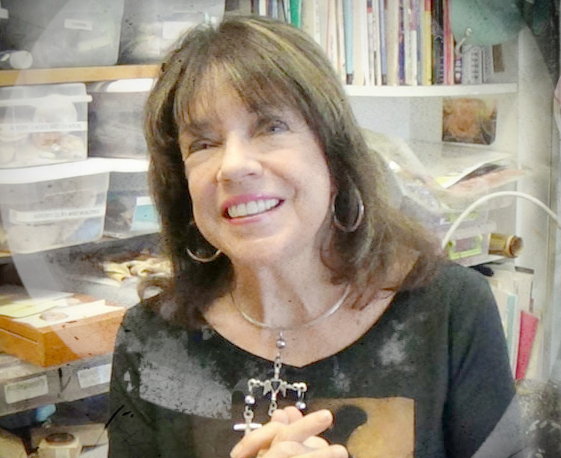 Choose from an Eclectic Selection of All-Level Mixed Media Workshops
I love all of Lyn's eBooks and online classes, and this one is particularly wonderful. I like having both Lyn's instructional videos (feels like I am in a private class) as well as the written materials.
Her ideas are easy to understand, she gives several suggestions on things and provides a materials list. Even though I am familiar with both collage making and encaustic wax, I still learned new ideas.
Every time I go through the e-book I get inspired to try something new. Lyn is creatively inspirational.


Judith George
I am still working through Lyn's wonderful videos. She does an excellent job explaining her techniques and inspiring to 'think outside the box' to create some beautifully unique art. I am looking forward to creating my own postcards to myself.
Louise Harmon
Great idea, wonderful instructor. This is more than an eBook, it's a class!
Eva Macie
I love "Postcards to Myself"! I have made over forty postcards! I mat them, write a note on the back, then mail them to friends. My friends love getting a small piece of artwork in the mail during the times of Covid.
Cindy Meier


Every single thing this woman does is perfection! Seriously. I've wandered through a myriad of art tutorials, paid for workshops, purchased books-none are as clear, thorough, and enjoyable as Lyn's.
Pam Bryant
Amazing workshop! Clear, easy to follow instructions, loaded with visuals and videos. Nice!
Vintagedragonfly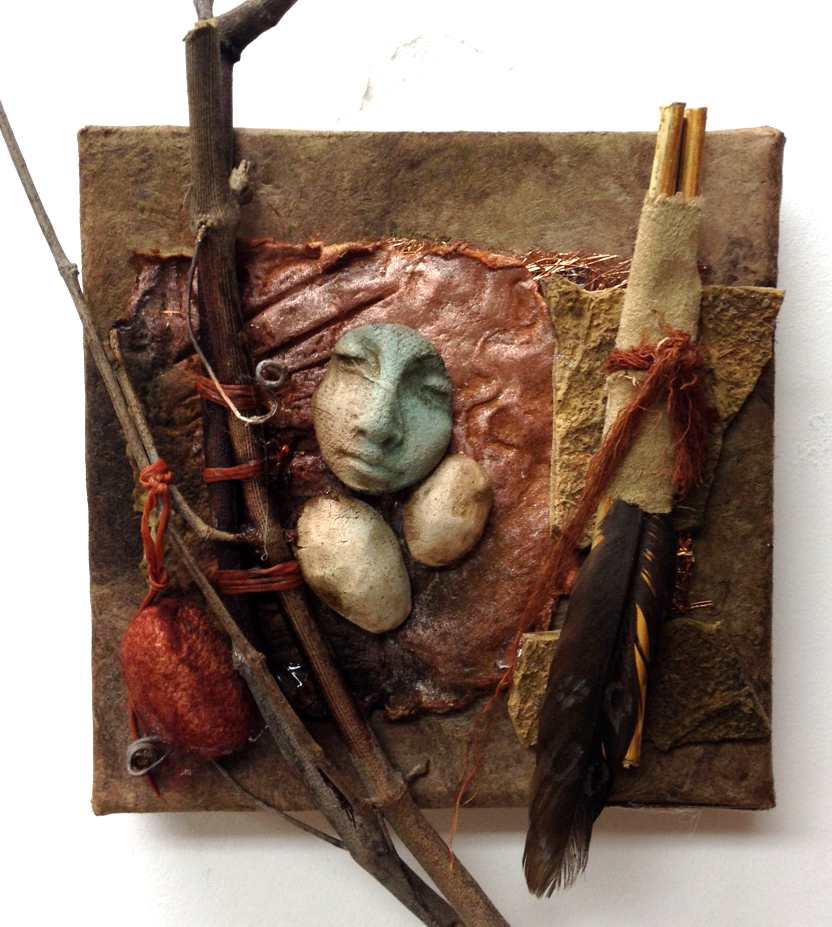 Lyn Belisle is a nationally-known teacher, artist, designer, and writer. She teaches mixed-media workshops at Lyn Belisle Studio in San Antonio, which she founded in January of 2013. She also teaches nationally, most recently in Santa Fe, Provincetown, and Washington State. Her online workshops and ebooks cover an amazing array of topics for all levels. Her favorite media are earthenware, paper and fiber. She has authored two articles for Cloth Paper Scissors magazine as well as a coloring book on the folk art of Mexico. Lyn has had six one-person gallery exhibits since 2011, and recently retired from the faculty in the Computer Science Department at Trinity University to work full time at her studio. She has work at The Museum of Encaustic Art in Santa Fe, Marta Stafford Fine Art in Marble Falls, Texas, and in the San Antonio Art League & Museum. Please visit her website, www.lynbelisle.com to learn more about her art and her workshops.
Click on the links below to connect with this artist.


Use this block to showcase testimonials, features, categories, or more. Each column has its own individual text field. You can also leave the text blank to have it display nothing and just showcase an image.