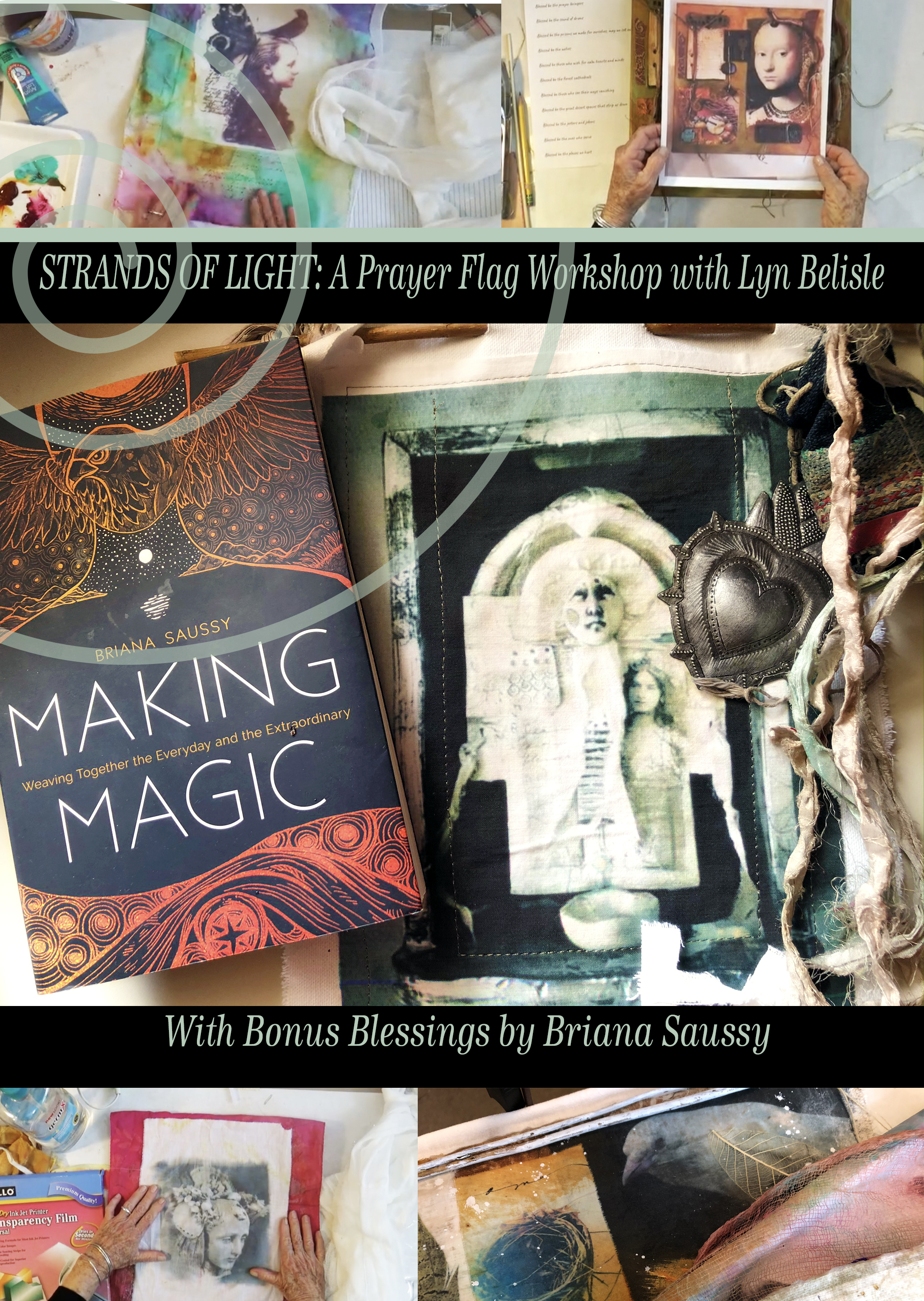 THIS IS AN ALL-LEVEL WORKSHOP THAT COMES STRAIGHT FROM THE HEART TO GUIDE YOU TO MORE MEANINGFUL ART.
The most gratifying art is the kind that elicits an indescribable response from a viewer, a feeling of kinship, appreciation, and understanding. Prayer Flags and Blessing Banners have always done this. A Prayer Flag is a two-fold manifestation of love.
First, it is an object of beauty, skillfully crafted to grace the eye with visual enchantment.
Secondly, it is a tangible carrier of words of hope and humanity.
In this workshop, you'll learn five different ways to create prayer flags and blessing banners that are true works of art enhanced with a universal message that connects the maker with the viewer.
Lyn Belisle, beloved teacher and artist, shows you how to use simple techniques such as fusing paper and fiber, transferring images, dyeing fabrics with unexpected materials, recycling photos of your own work into bright banners, and making translucent flag collages with tissue and beeswax.
Briana Saussy, respected author and spiritual mentor, prepares you by sharing 365 practical everyday blessings to use as your springboard to inspire authentic work with a personal and meaningful message.
This is a workshop that will enchant you with new ways to create mixed-media works that will delight the eye and the soul. Everyone who has ever made a wish, everyone from beginners to masters, will find that this workshop is a creative blessing!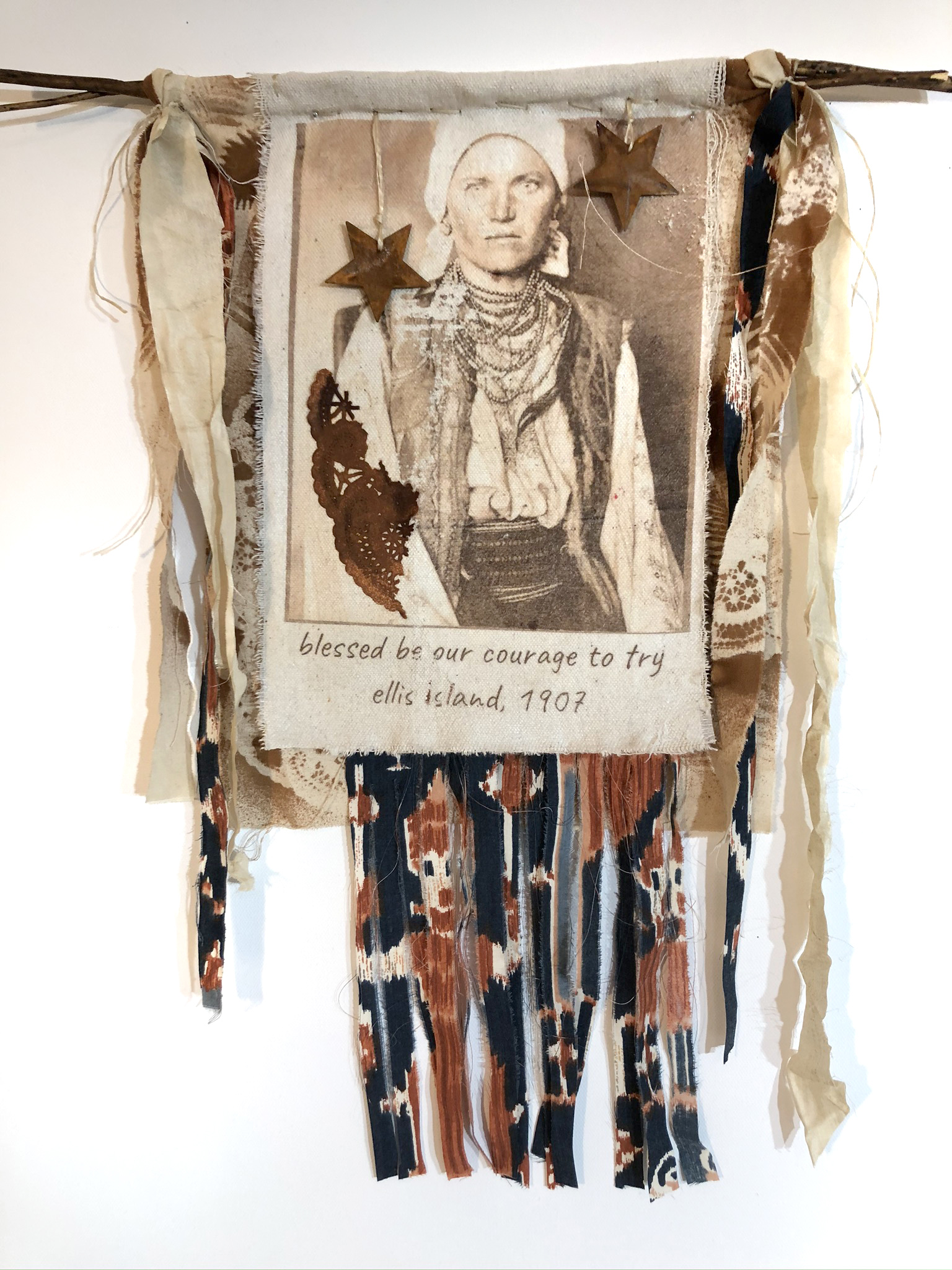 You will learn how to make a blessing banner like this one using canvas, fiber, found objects, heat transferred photographic images and more.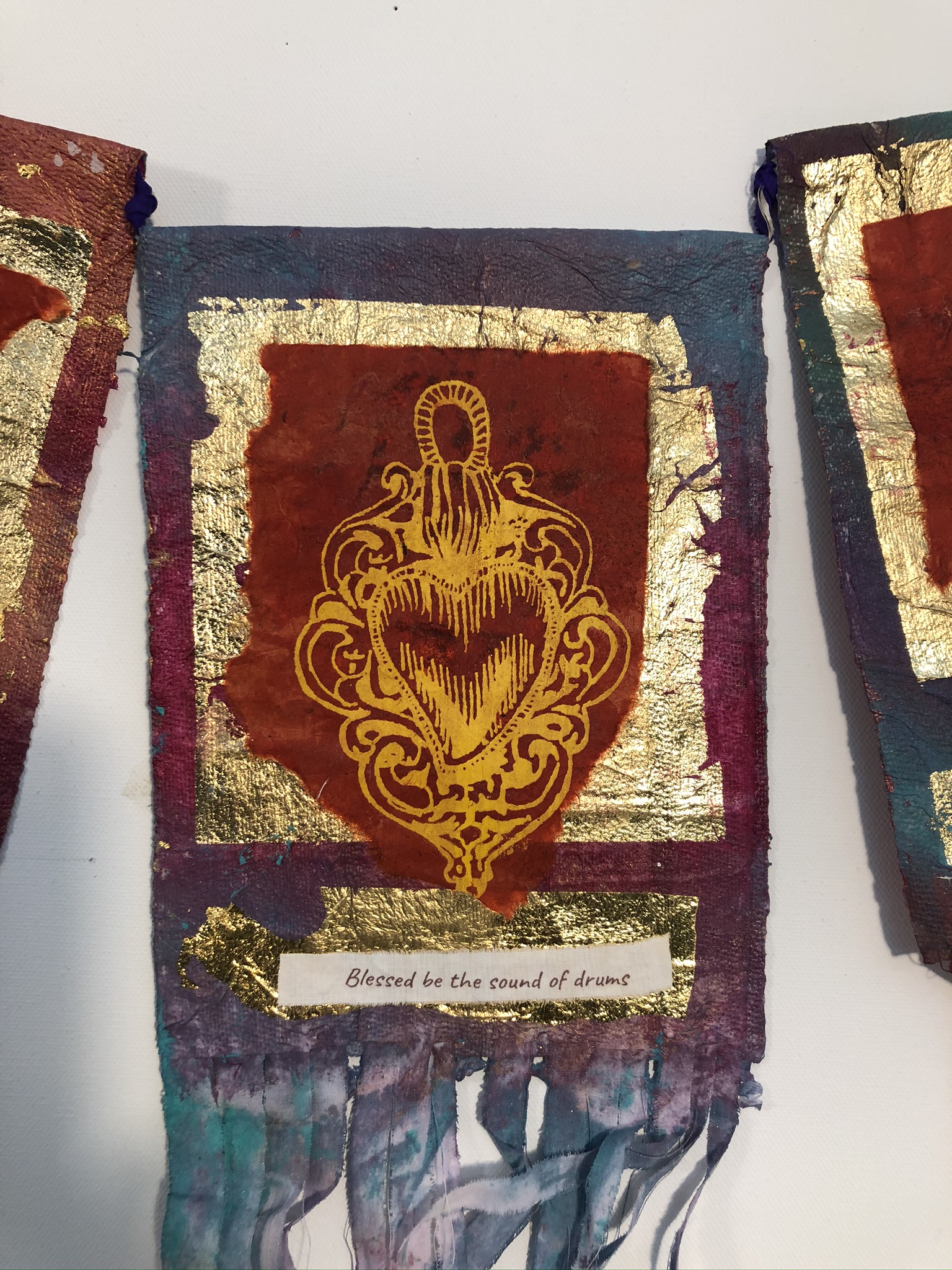 You'll see how to create a series of small prayer flags like these using simple materials such as scrap cotton, paper towels, acrylic medium and paint, and metal leaf.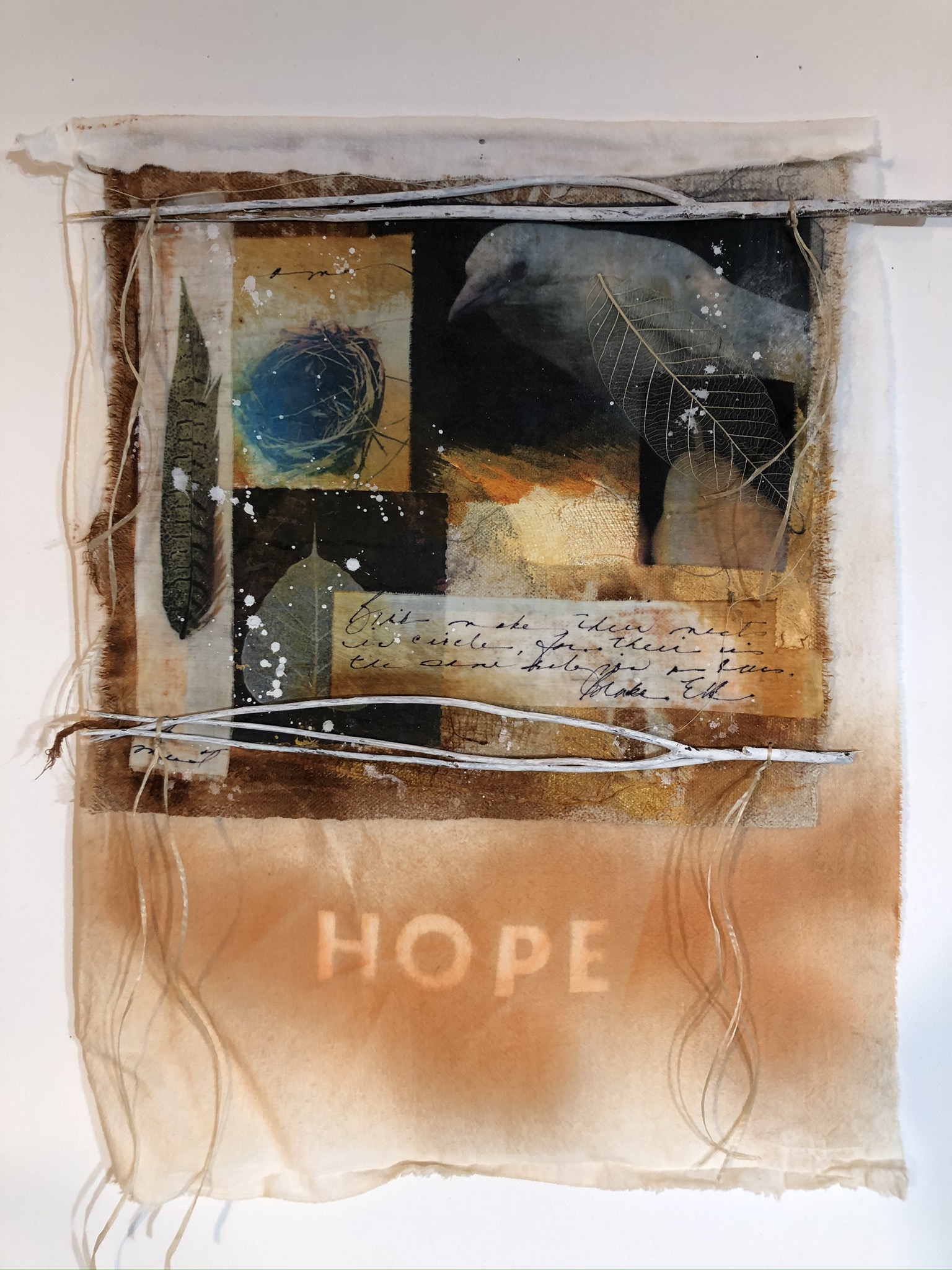 You'll experiment with photo-transferred and painted fabric pieces as collage elements as you build this meaningful contemporary prayer flag.
Strands of Light Curriculum
Example Image with Text
Use this Image with Text block to balance out your text content with a complementary visual to strengthen messaging and help your students connect with your product, course, or coaching. You can introduce yourself with a profile picture and author bio, showcase a student testimonial with their smiling face, or highlight an experience with a screenshot.
Example Featured Products
Showcase other available courses and coaching products you're selling with the Featured Products block to provide alternatives to visitors who may not be interested in this specific course.
EXAMPLE