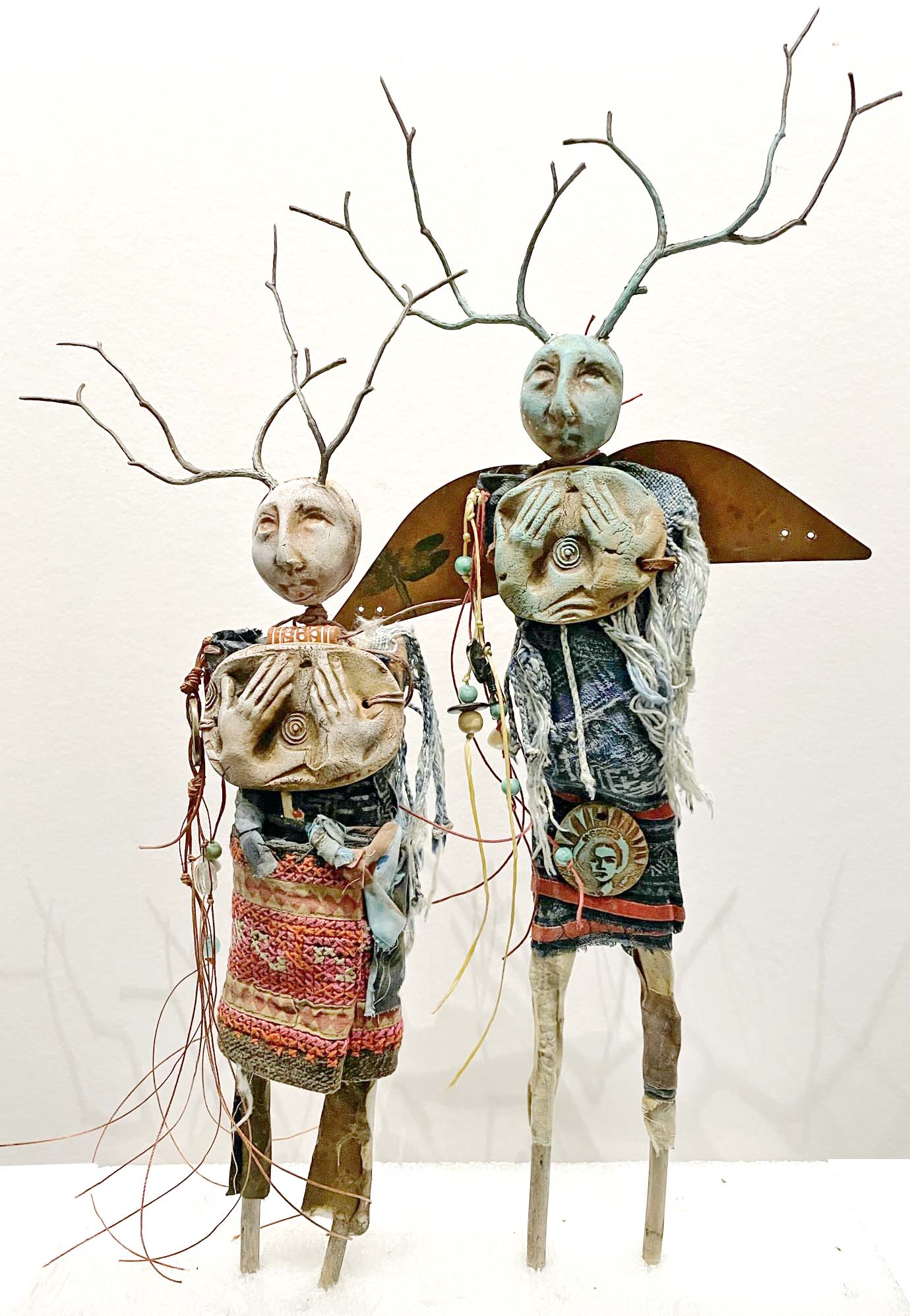 These small sculptures grew out of a spirit doll workshop I taught several years ago. They have become part of my own three-dimensional work as well as a most beloved mixed media instructional process. The figures have a slim elegance that belies their humble underpinnings. These Wanderers can take you to deeper destinations in your own mixed media work.

More about this journey . . .
Based on the notion of spirit dolls and santos, the unadorned figure provides a tabula rasa for your own expressions of meaning and message. There are infinite versions of the basic armature. This six-part class covers the basic structure as well as variations in surface finishes and body design.
You'll find many discoveries on the Wanderers' journey that will enhance your own studio practice and expand your mixed-media horizons. And you will create a graceful, handcrafted travelling companion in the process!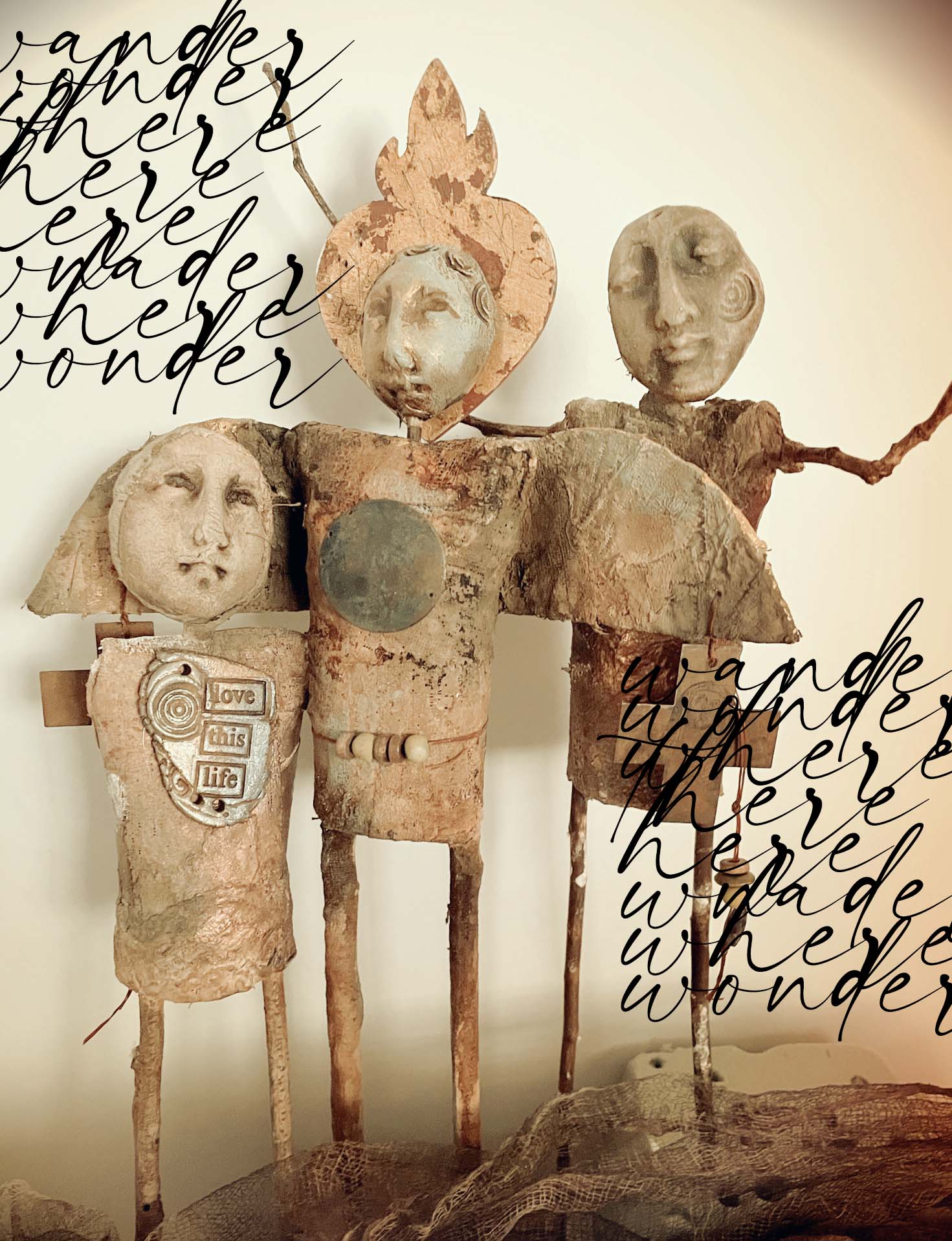 Each figure is unique even though they come from the same simple form and concept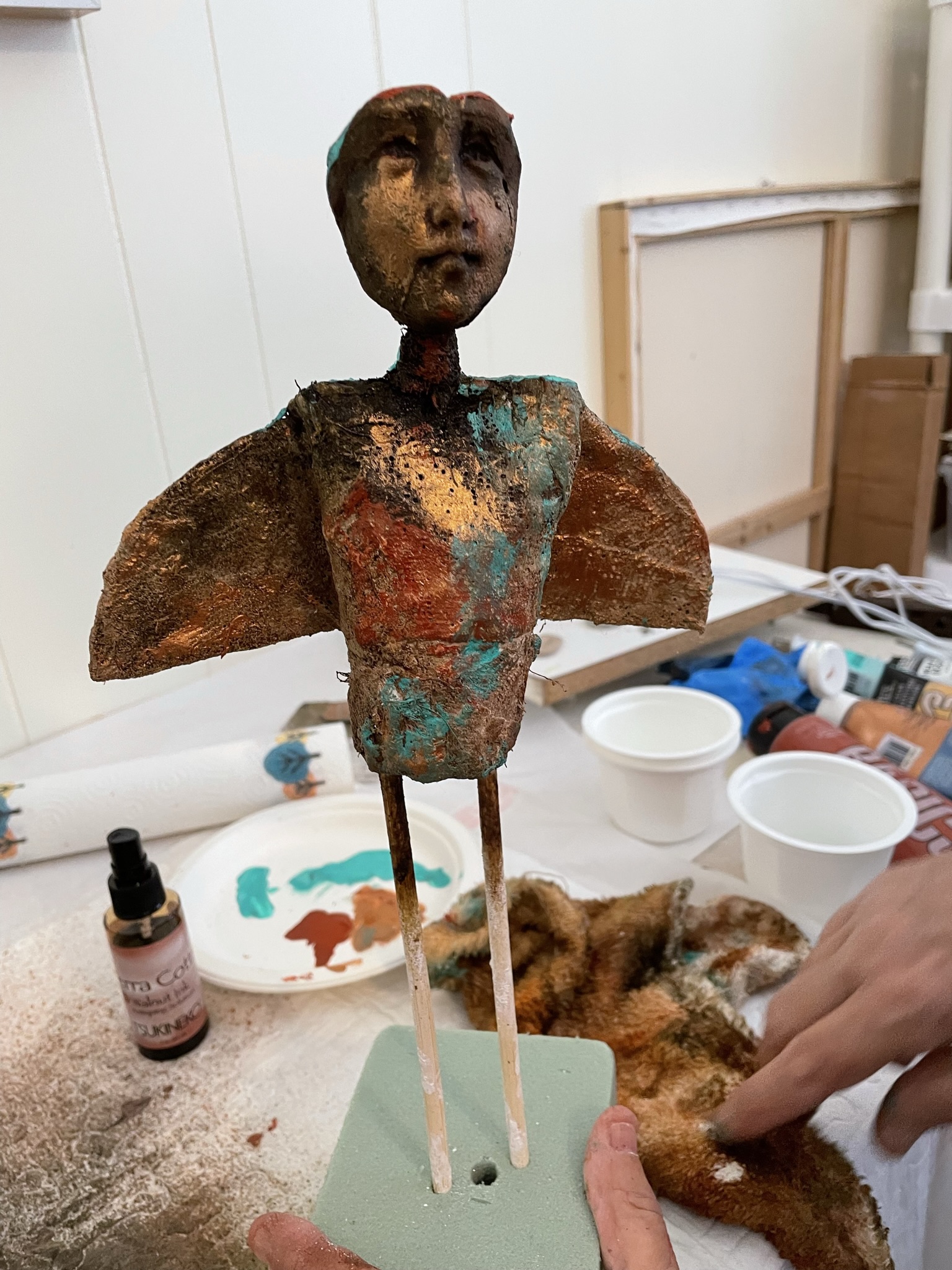 There are limitless ways to enhance and adorn the Wanderer figures - you will learn many and invent more!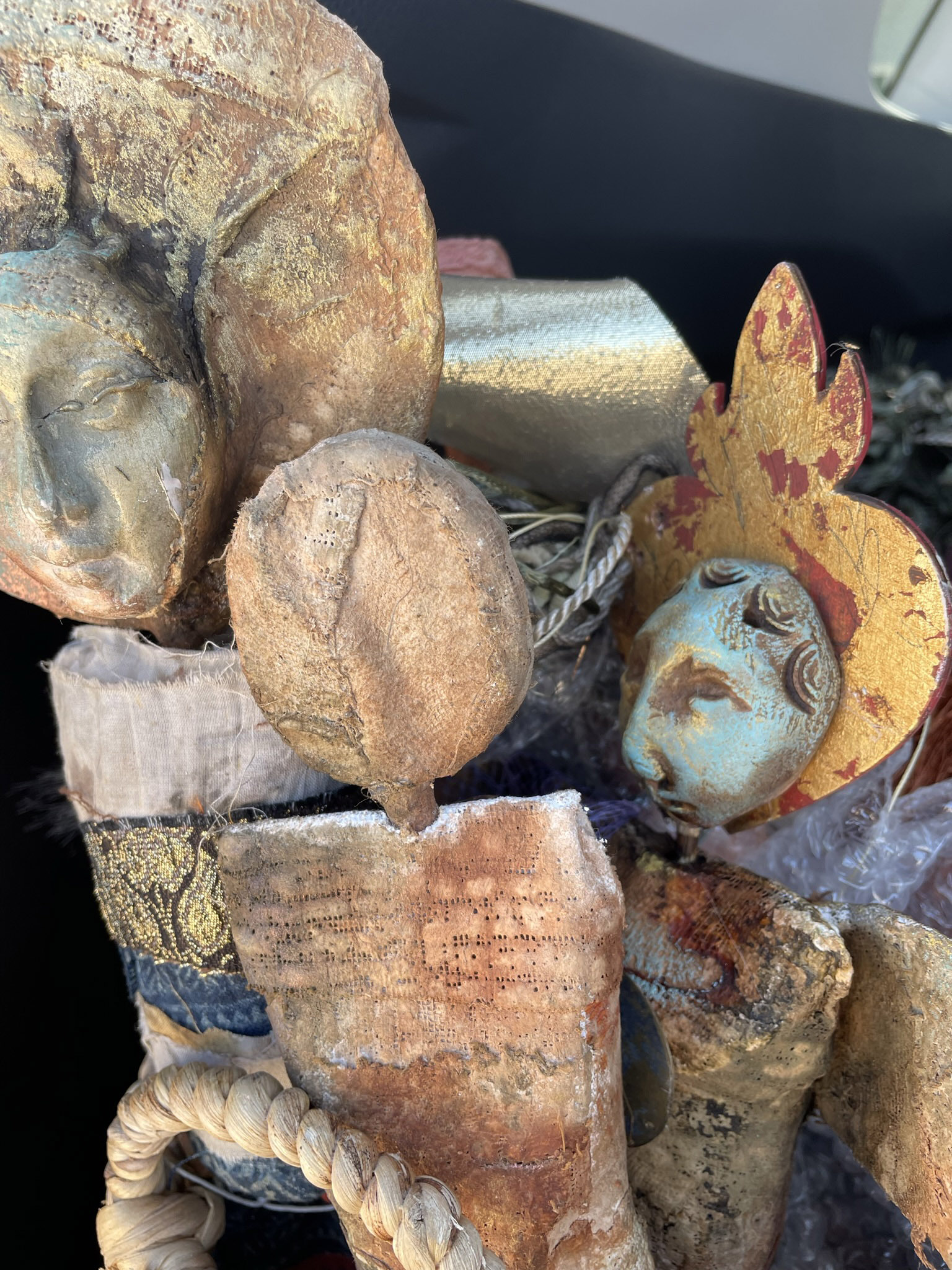 Individually intriguing, the Wanderers can be grouped to from more dynamic synergy as a sculptural statement

As with any workshop, you want to learn the basics, But the Wanderers were designed to be individualized and original. These little beings tell YOUR story.
Once you learn the basic, be ready to take off with your own vision of what a Wanderer should be!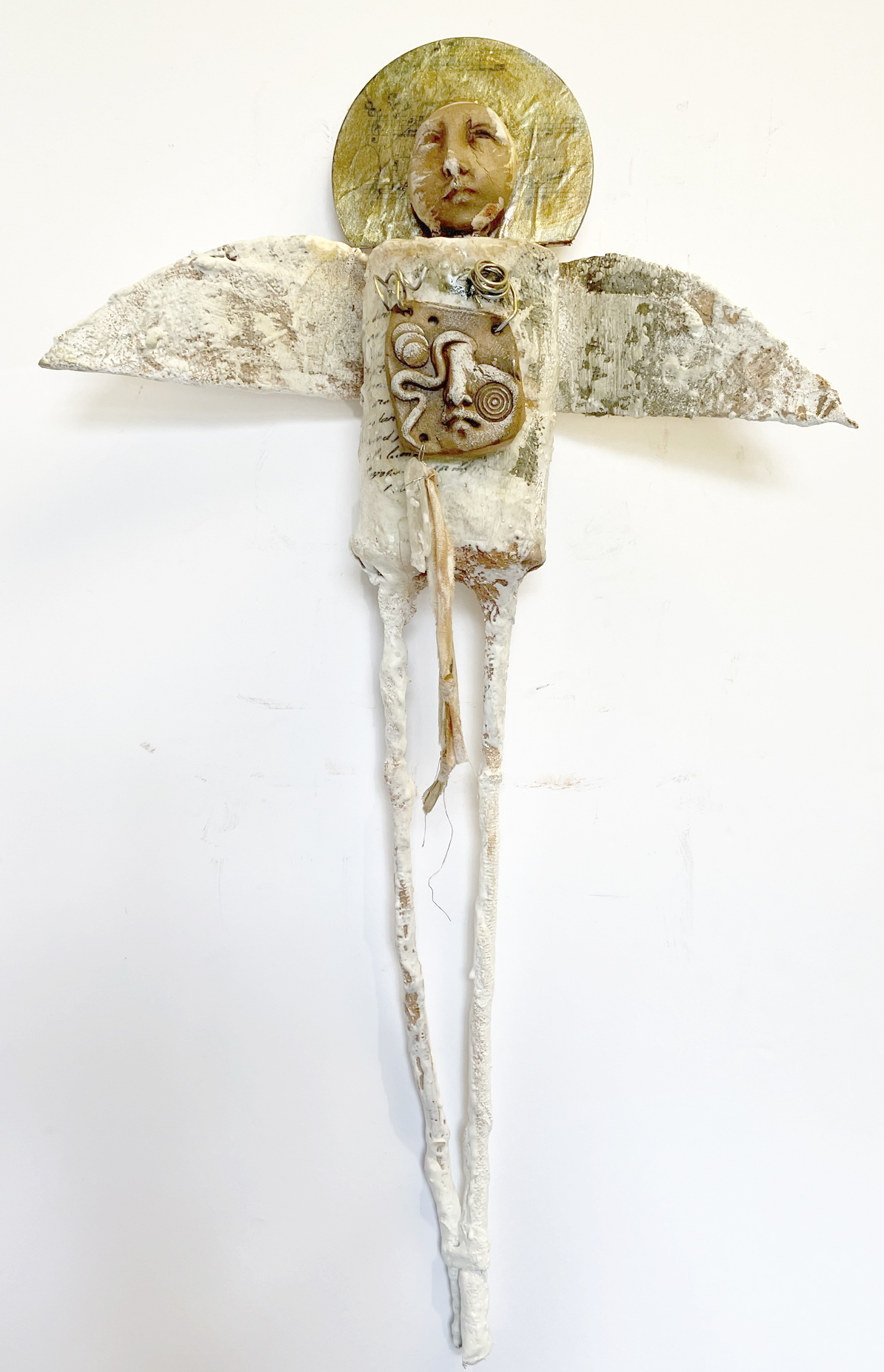 Other Classes You Might Like
...and be sure to check out the many free workshops in my Teachable Classroom Studio!

Check your inbox to confirm your subscription