Special Guest: Prayer Flags and Blessings with Briana Saussey
I AM SO GRATEFUL TO BRIANA FOR SHARING HER INSPIRING BLESSINGS WITH US FOR OUR PRAYER FLAGS AND BANNERS!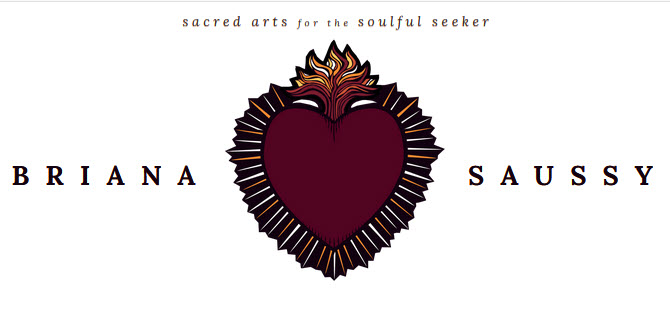 The first person I called on for advice when I got the idea for this prayer flag workshop was my friend Briana Saussey, writer, teacher, and spiritual counselor. Bri holds a B.A. and M.A. in Eastern and Western classics, philosophy, mathematics and science from St. John's College (Annapolis and Santa Fe), and is a student of Ancient Greek and Sanskrit.
While I can (joyfully) teach the techniques for making prayer flags, it's Bri who is the expert on the heart of the matter – creating and offering prayers and blessings. She graciously agreed to partner with me as my "expert witness" to the power of spirituality  in our art making. Without that component, a prayer flag is simply a piece of decorated cloth.
Bri has agreed to share her Daily Blessings with the workshops participants as well as her thoughts on the subject. Here is an excerpt from an interview we did earlier in September. I asked her about the nature of prayer and blessings.
Complete and Continue