REVIEWS
PEOPLE ARE SAYING, "I LOVE MAKING POSTCARDS TO MYSELF"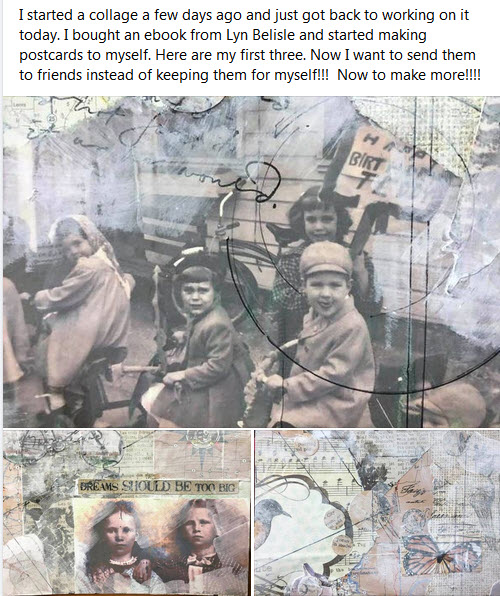 I love the "Postcards to Myself" ebook! I have made over forty postcards! I mat them, write a note on the back, then mail them to friends. My friends love getting a small piece of artwork in the mail during the times of Covid.
Cindy M.
I am still working through Lyn's wonderful videos. She does an excellent job explaining her techniques and inspiring to 'think outside the box' to create some beautifully unique art. I am looking forward to creating my own postcards to myself.
Louise H.
Great idea, wonderful instructor. This is more than an eBook, it's a class!
Eva M.
I am in love with this process as I take 1000s of photos and see it as a means to tell my stories❣️
Leada
Complete and Continue