What you will learn -

This workshop has a bit of everything in mixed media - making molds for faces and objects to use with paper clay, creating "forest floor" backgrounds on canvas, attaching three-dimensional objects to a two-dimensional surface - and so much more.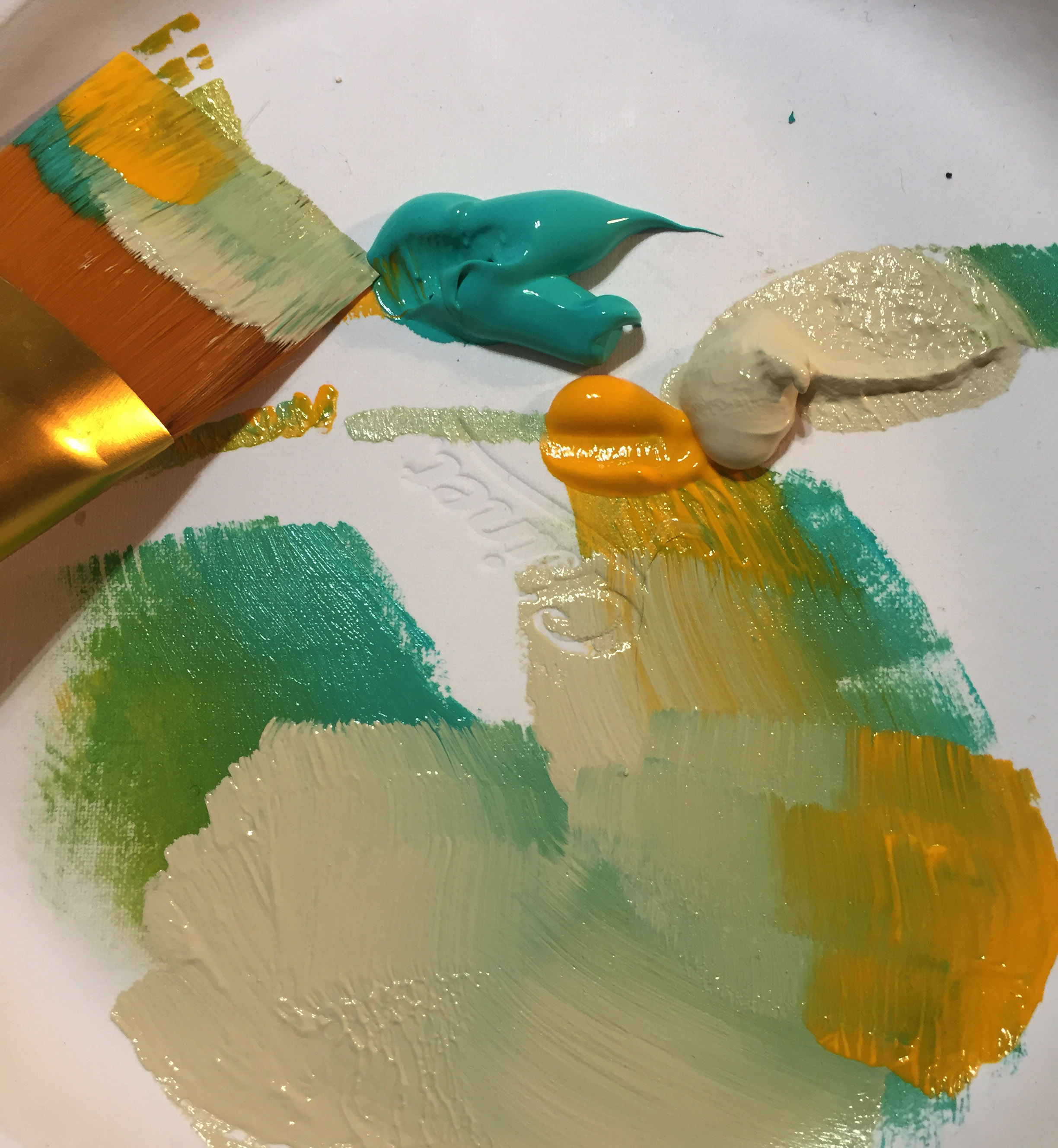 The shrine-like assemblages are created from serendipitous finds in natural settings – twigs, leaves, wire – enhanced with iconic paper clay faces, rocks and shards. Techniques and ideas to be introduced include:
·        Mastering composition with mixed media
·        Understanding how to create a collective thread or theme between seemingly unrelated found objects
·        Storytelling with symbols
·        Creating natural-looking components from air dry clay such as small pebbles with stamped words
·        Various mechanics to "engineer" an object based assemblage
·        Creating natural-looking faux-finishes
·        Integrating delicate material such as shells and feathers securely into a mixed-media assemblage
·        Finding a meaning in the objects used and tell a non-verbal story
·        Working with simple materials such as acrylic paints and fabric scraps to create rich, complex results.
·        Using unconventional construction methods such as knotting, wiring, and wrapping to create both diverse surface textures and a well-crafted result
Sacred Serendipity: Nature Shrines and Assemblages is a new workshop that pulls together aspects of collage on canvas with the idea of making a story and celebrating nature through the use of found objects which are ingeniously woven together.
It includes techniques using paper clay to fashion objects that mimic those found in nature – molded rocks, acorns, and leaf textures, for example.
These found-object nature shrines can be displayed on an easel, hung on a wall, or propped in a windowsill.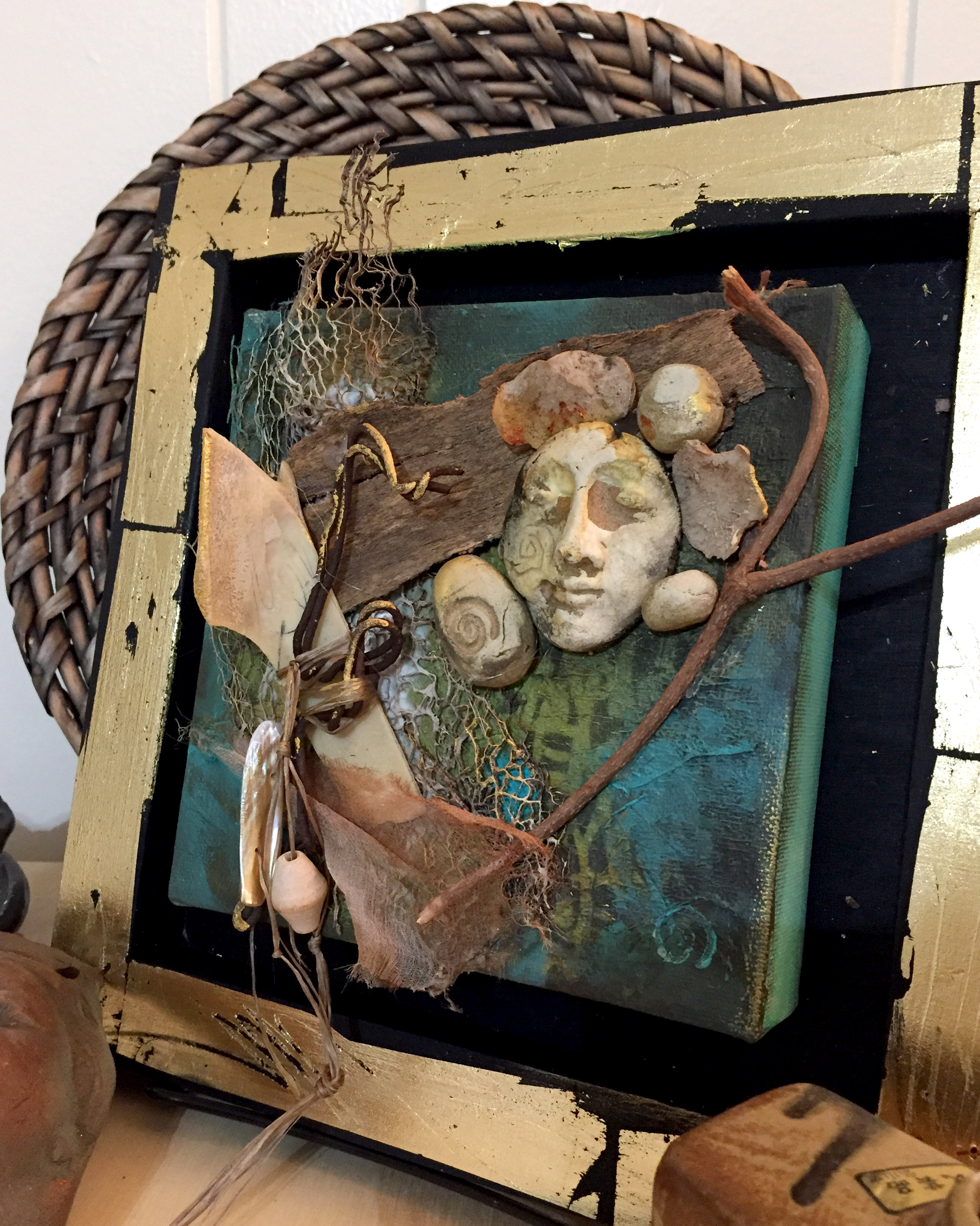 Complete and Continue