An itsy-bitsy sneak peek at the Neo Santos workshop
NEO SANTOS – NEW INTERPRETATIONS OF FOLK ART SAINTS AND ANGELS
Type of workshop: Assemblage, mixed media
Three hours of self-paced video instruction
Description:
Throughout the Southwest, iconic figure sculptures known as Santos (saints) have protected homes for centuries, from the tiniest casITA to the largest mansion. Most early santos were very simple creations, often made from such materials as clay, rags, wood, or bone. The manner in which they were placed indicates that they were cherished items of devotion.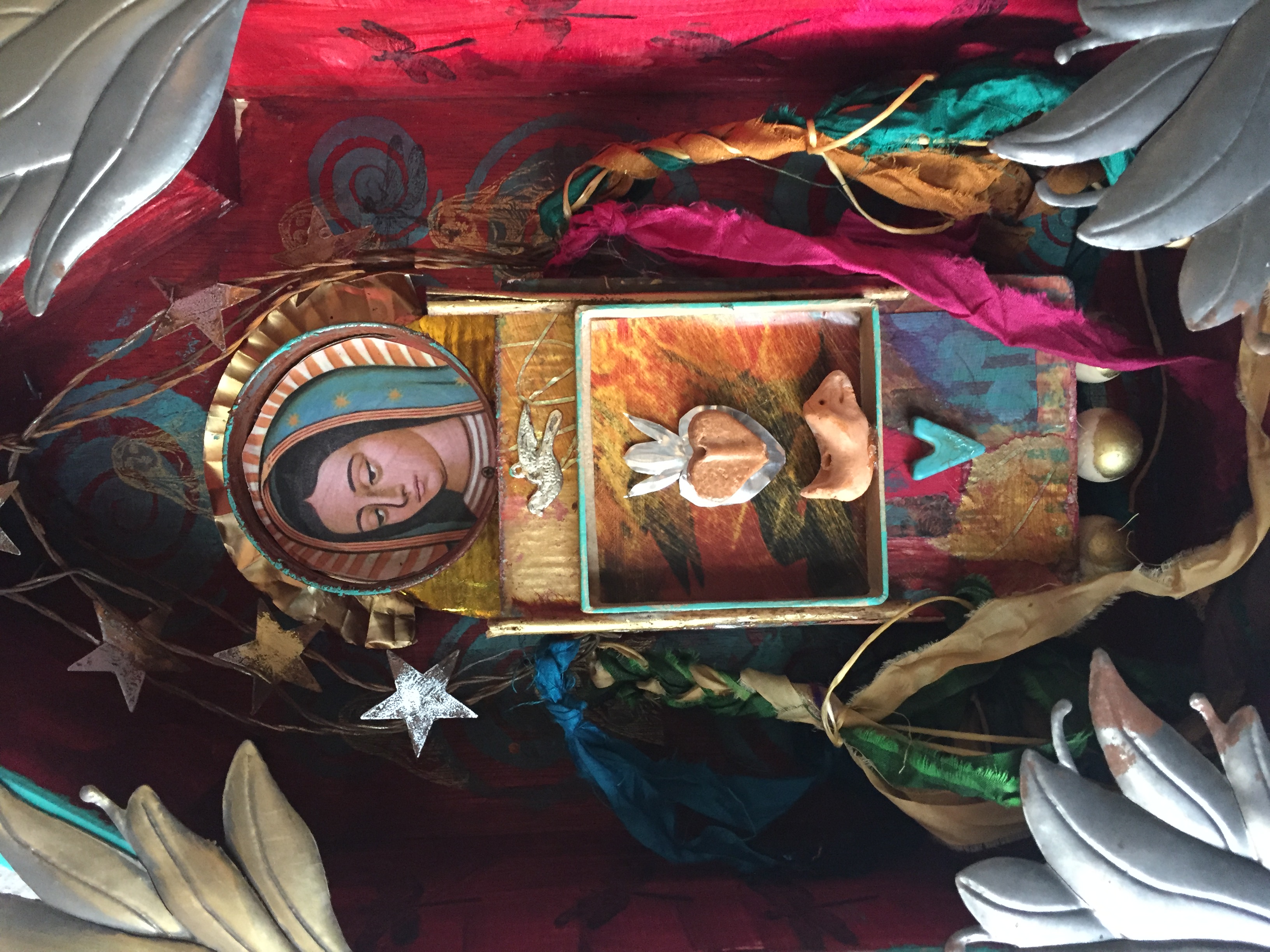 In this workshop, we will create two new and personal versions of these saint-figures which will come from our own hearts and beliefs. These NeoSanto guardian are a small assemblages containing cherished objects and hidden words. One of our NeoSantos is constructed on a colorful hand-collaged wooden block and has a medicine-box heart and silk ribbon adornments. The other piece, which comes from older, more obscure traditions, is a pale, mysterious NeoSanto constructed on stretched canvas using the no-colors of bones and shells and bleached twigs.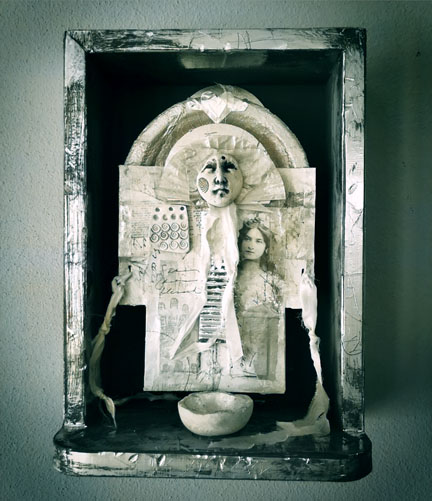 You'll also learn how to make your own relics and Milagros from air-dry clay and aluminum, as well as tricks and tip for re-imagining humble materials as components in these endearing NeoSanto creations.
Teacher Lyn Belisle will guide you through the process of creating your own cherished protector from simple materials and heartfelt purpose. Your NeoSanto can celebrate and protect anything that is dear to you – your home, your studio, even your personal creativity and muse.
WATCH THE VIDEO FOR A SNEAK PEEK!
Complete and Continue