This Mystical Cat Shaman is built of all kinds of wonderful components. Cats have been both sacred and mysterious for centuries.
In this intriguing workshop, you will make a 14" tall Cat Shaman Spirit Figure. You'll learn to create the cat's head using four optional methods, how to make and fill its "heart box" with special charms, and how to costume its body in magical ways.
And you don't have to be an experienced artist to make it happen! The easy-to-follow videos - over two hours of instruction- will have you purring with joy!
All of the techniques Lyn teaches can carry over to many other mixed-media projects.
Access to this course has been extended until August 1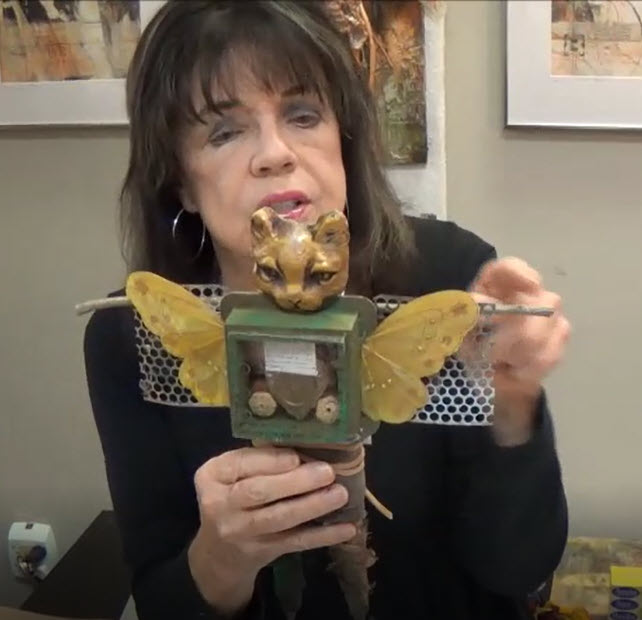 A Cat Shaman brings magic to your life!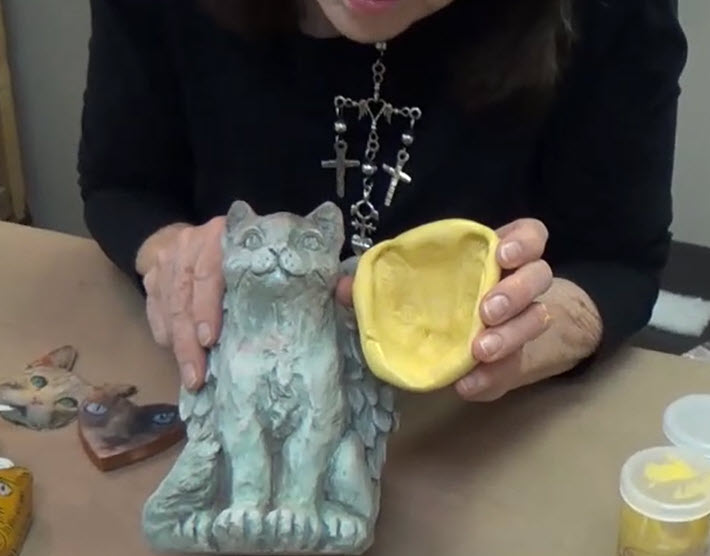 You will learn how to mold your own cat head, or how to create if from clay or paper.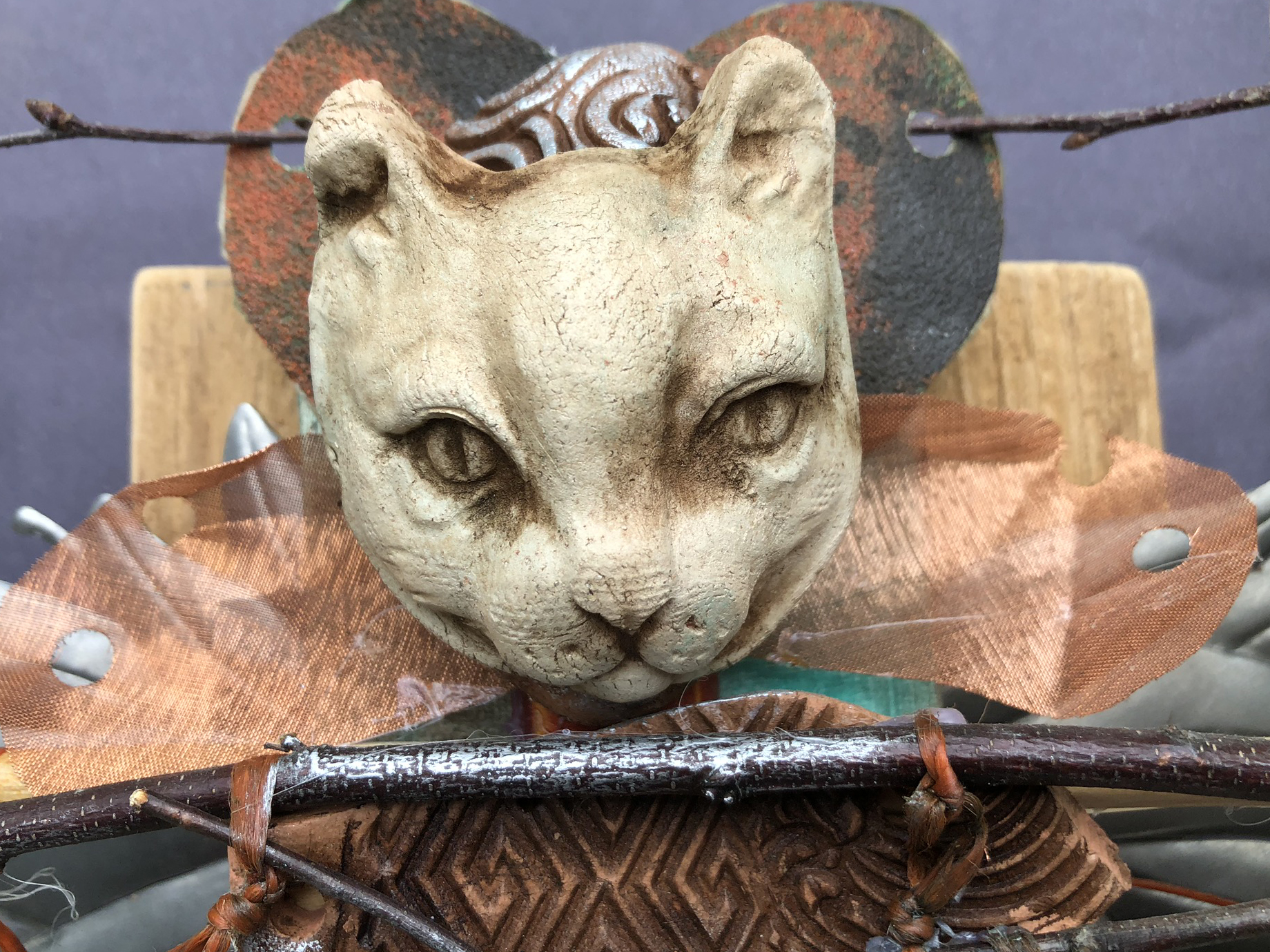 This optional fired earthenware cat's head is available from Lyn's Etsy Shop, Earthhards, for $9