Bring a visual story and sensory feel to your iPad or writing pad with this handmade mixed media portfolio-style cover. Measurements can be customized to fit all tablets, notepads, and e-readers, and the beautiful cover can also be used as refillable journal/sketchbook folio.
Each cover is unique and constructed from archival mat board, rice paper, vintage art prints, hand stamping and painting, beads and metal leaf. Lyn will discuss themes, image and color choices, and placement using her popular AB3 system of no-fail collage composition.
This course was first offered through Artful Gathering, and has now been updated with a new lower tuition price to make it accessible for more creative learners.
Read a note from a student in the class . . .
Dear Lyn,
I have just spent a magical evening watching this class! It was mesmerizing, inspiring, enchanting!
You explain everything so well, so thoroughly, that I feel like I could make a folio right now, but I won't. I want to watch it again and take notes and gather materials and let my ideas gel! So many ideas!
Your class—as your in person classes always are—was tops! Thank you for your excellent teaching and for your generosity in packing in so many techniques. I could watch you work for hours!
 Linda Harris
Poet and Artist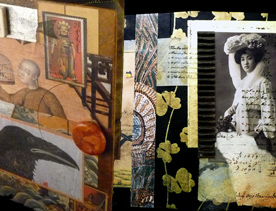 Learn to create lovely portfolio covers for you personal technology with collage stories that reflect your style.
You can also use these beautiful journal notebook covers to collect old letters, samples of your mixed media experiments, small fabric scraps, or vintage photos.
No experience required - this is truly a stress-free all-level workshop!
You can also leave a text field blank to have it display nothing.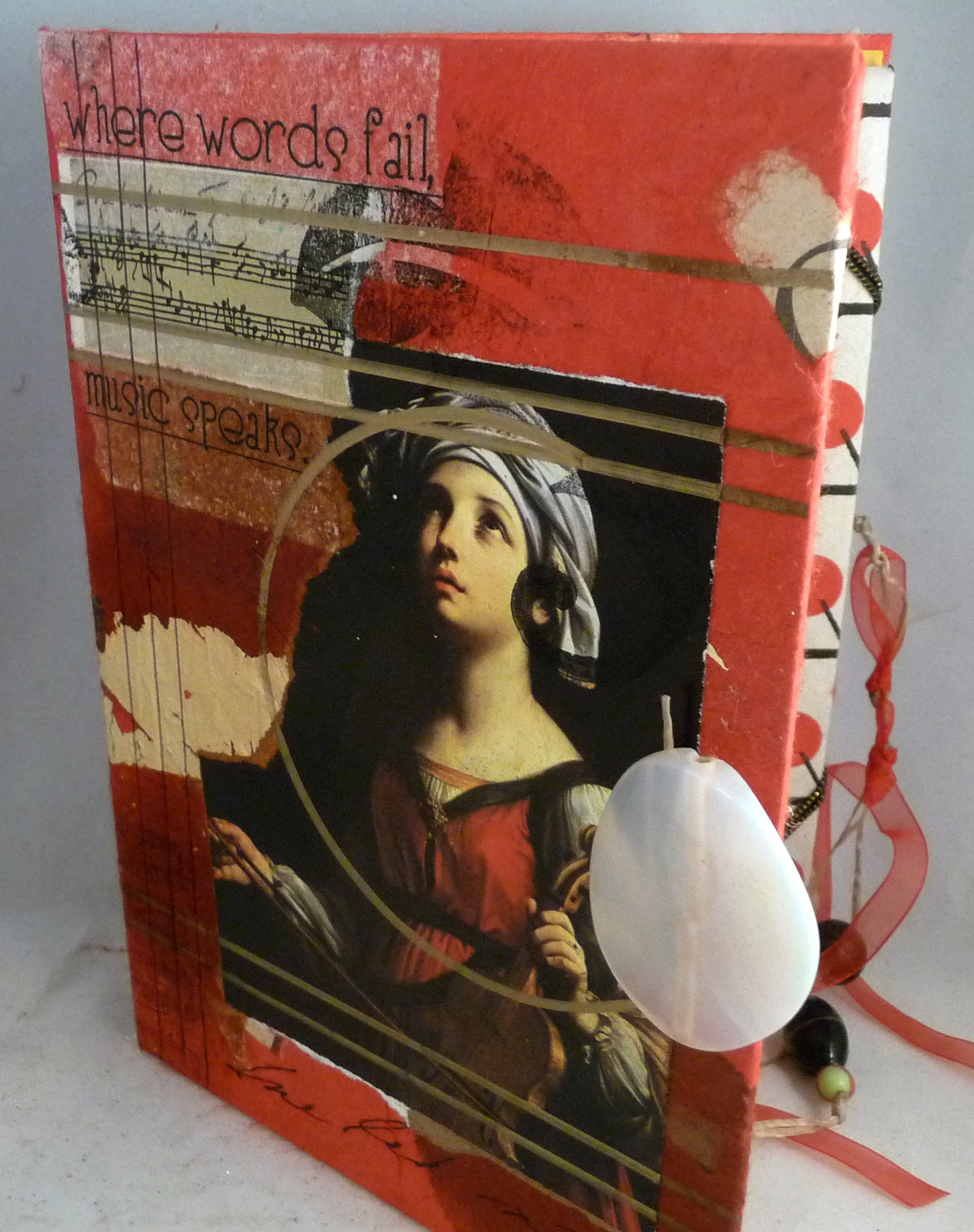 You can also leave a text field blank to have it display nothing.