Earthshards (and Joanna Powell Colbert)

In late 2010, looking for something new to try in clay, I started making little fired earthenware faces called "scent shards" that were designed to hold drops of aromatic Essential Oils. I decided to open an Etsy site called Earthshards to try to sell them there.
Shortly after the shop opened, I revived an email from Joanna Powell Colbert, founder of Gaian Soul, who lived in the far Northwest on Lummi Island near Bellingham, Washington. She asked if I would be interested in making a custom order of small faces for a workshop she was going to teach at a retreat. The workshop was about "Spirit Dolls."
That meeting changed my next decade. Joanna's workshop was a huge success, and she and I stayed in touch about Spirit Dolls and how they seem to delight and empower the people who make them. I started adding the term "spirit doll faces" to my Etsy shop.
Amazingly enough, over 4000 people have come to Earthshards for their spirit doll faces, which are handmade from press molds that I take from cemeteries and sculpture gardens.
I receive photos of spirit dolls from around the world and am truly honored to be a part of these beautiful sculptural figures. And the best part is that Joanna and I have stayed close friends, and I have gone to Whidbey Island to teach at her Gaian Soul retreats. What a gift that is!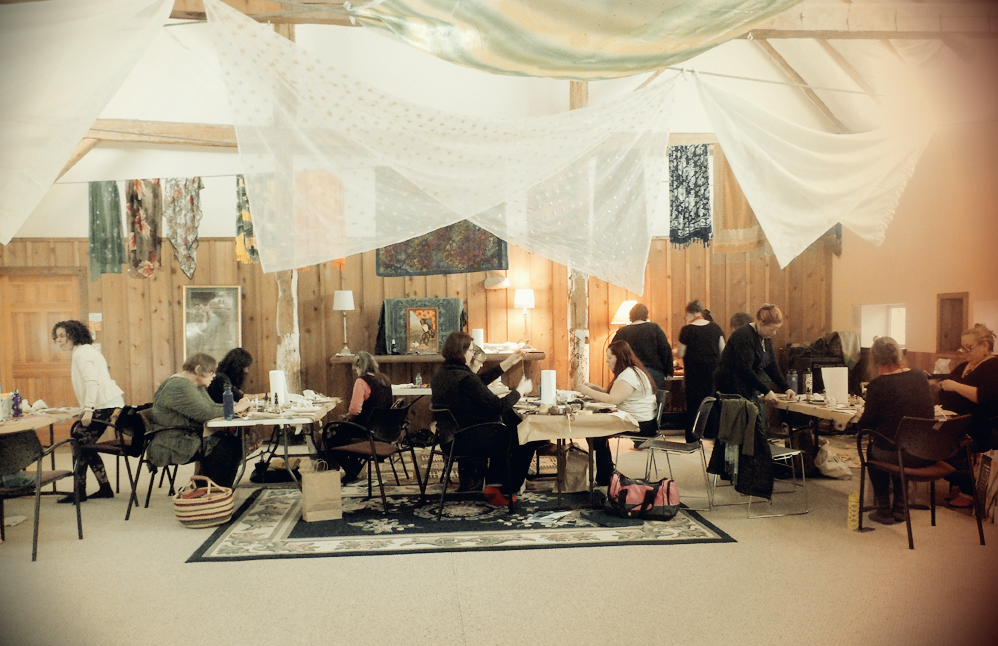 Teaching a Spirit Doll workshop at Aldermarsh Retreat Center on Whidbey Island with Joanna Powell Colbert
OK, having said all of that, please know that this isn't an ad for Earthshards! One of the things that I am determined NOT to do is to teach you something which requires that you buy something from me. That's why I always show you how to make these things for yourself.
But the story behind it is fun to tell, and I'd love it if you'd pay a visit. It has kind of become Spirit Doll Headquarters :) Here's the link. You can see photos from the reviews of all of the spirit dolls that people are making.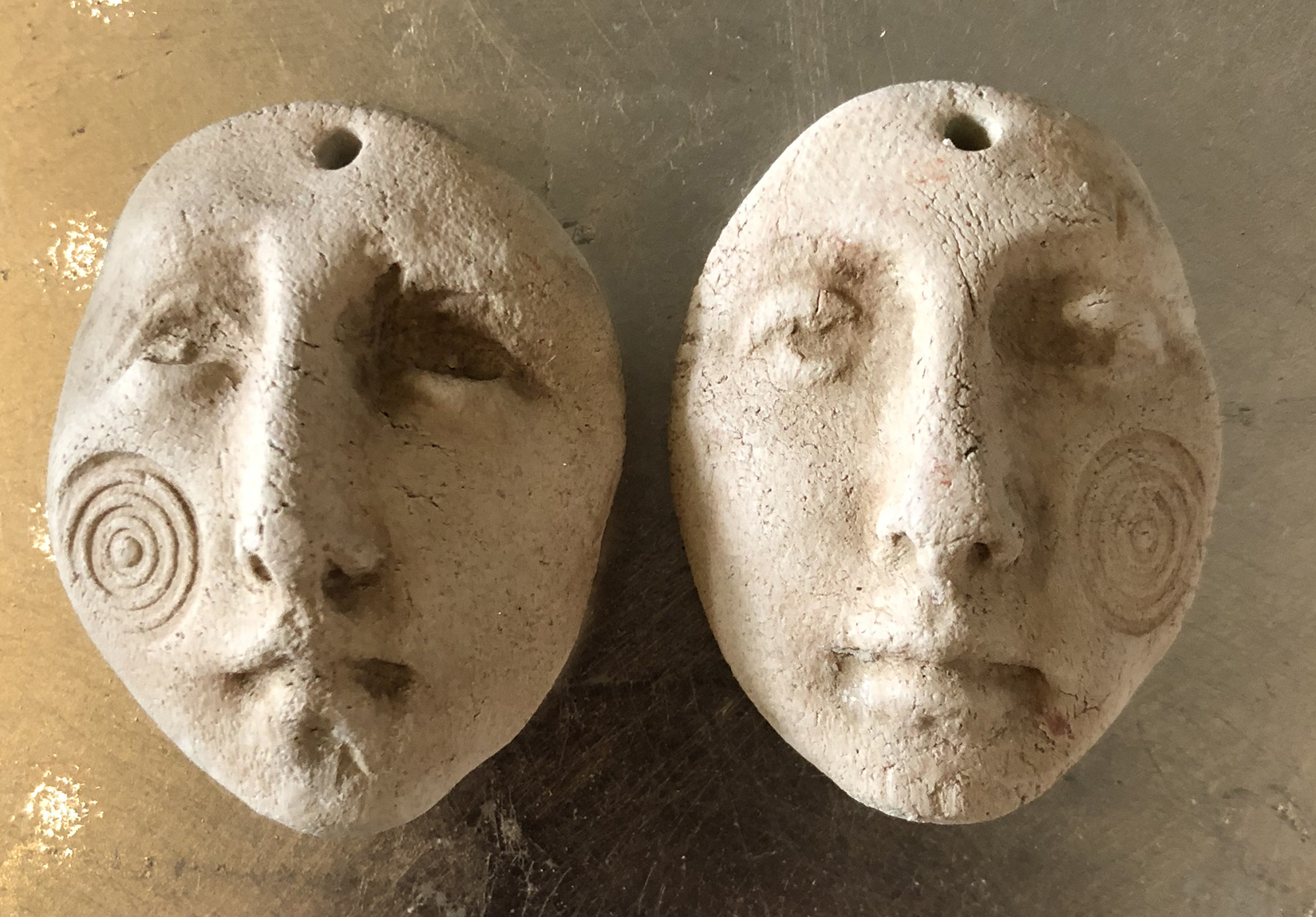 Complete and Continue