Lesson One - Sticks and Twine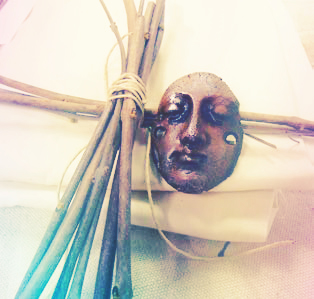 Have in mind an intention, blessing, or good wish to materialize through your Spirit Doll.
Collect your materials - twigs for the body (about 7-10 inches long), twine to tie them in a bundle, beads, fabric and special little objects, padding material, hot glue, needle and thread - and a face.
The more special your object (twigs from a favorite tree or shrub, for example), the more meaningful your Spirit Doll will be to you. Here's the first video lesson.
Complete and Continue